Duration:
3 nights/2 days
Hosted in:
 English/Spanish
Includes:
Personal Local Guide, 3 Nights Accommodation, 3 Tours, 2 Lunches, Bicycle Usage
Be apart of the conservation and rehabilitation of more than 100 different species of animals, birds, reptiles and insects.  The Caribbean coast is home to many extraordinary rehabilitation and rescue facilities and the huge community of people dedicated to their preservation. 88% of this region is protected under some category of environmental protection and the wildlife is included in that.
At the Jaguar Rescue Centre, you will learn first hand how they are cared for and the actions that have been put into place to protect them. Their primary goal is to rehabilitate animals and reintroduce them back into their native habitats. 
In this experience you will be guaranteed to see sloths, monkeys, snakes, ocelots, toucans and more. We will be visiting the facility in 'off hours' to offer a more private experience.
We will also be visiting Ara Manzanillo. This projects represents the first time that the Great Green Macaw will be reintroduced into the wild. You will have the opportunity to explore their natural habitat with your knowledgeable guide and spend the afternoon in awe of their colours and their flight.
By night, we will be taking you on a trek to see the nocturnal creatures and wildlife that you won't get the chance to see in the day (flashlight required).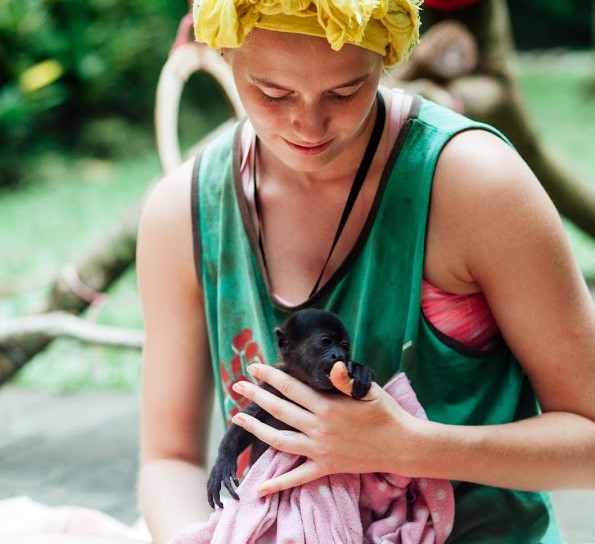 Day 1
Welcome to Casa Oshiis.
Mi casa es su casa. Enjoy a meal at home or a night out on the town.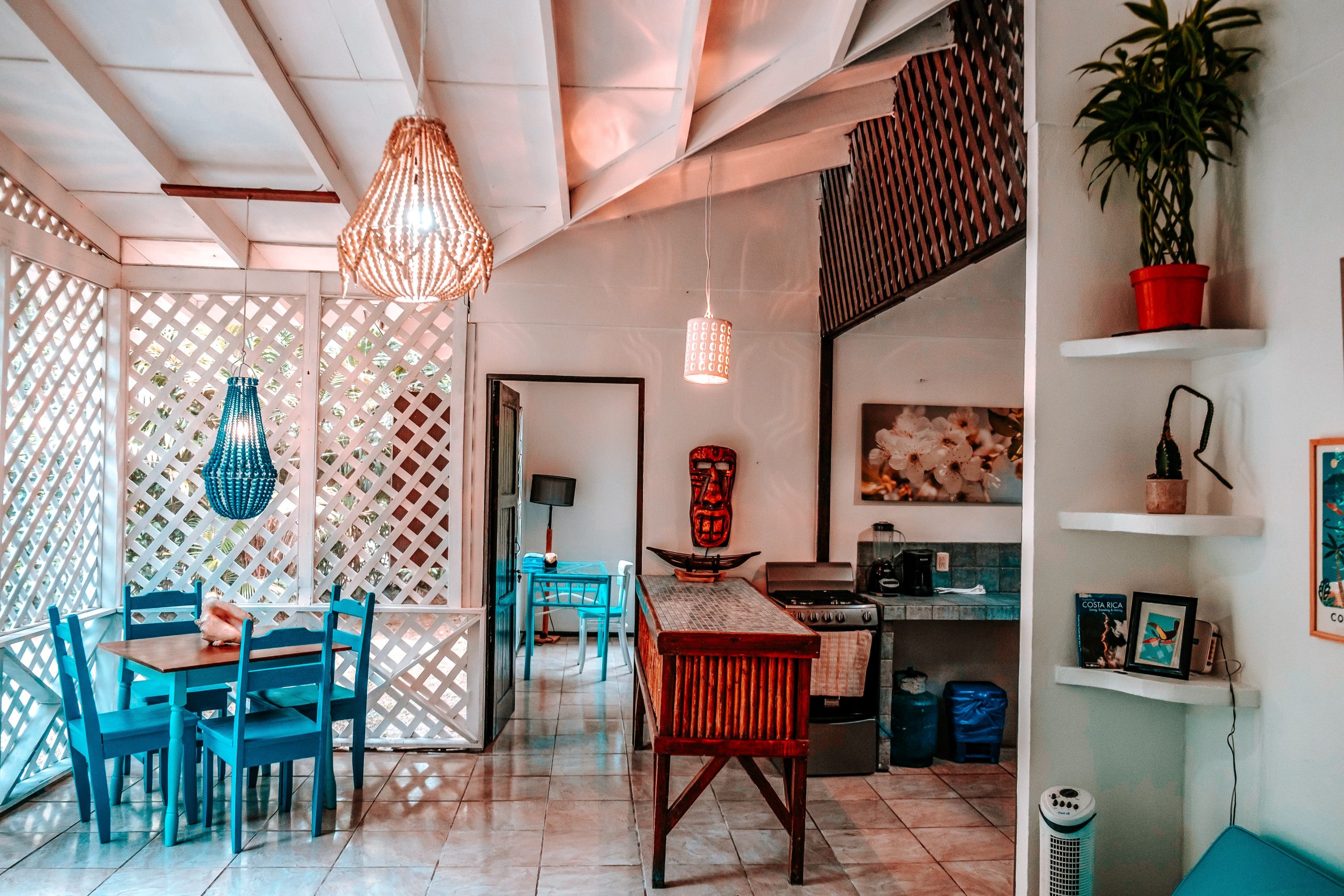 Day 2
Jaguar Rescue Center
Learn about the animals that are native to this region of the Caribbean and how human impact can affect their well being. We will be visiting the Rescue Center in off-hours to provide a more private experience. Lunch is included. In the evening we will take a jungle night hike to see what type of nocturnal wildlife we can find.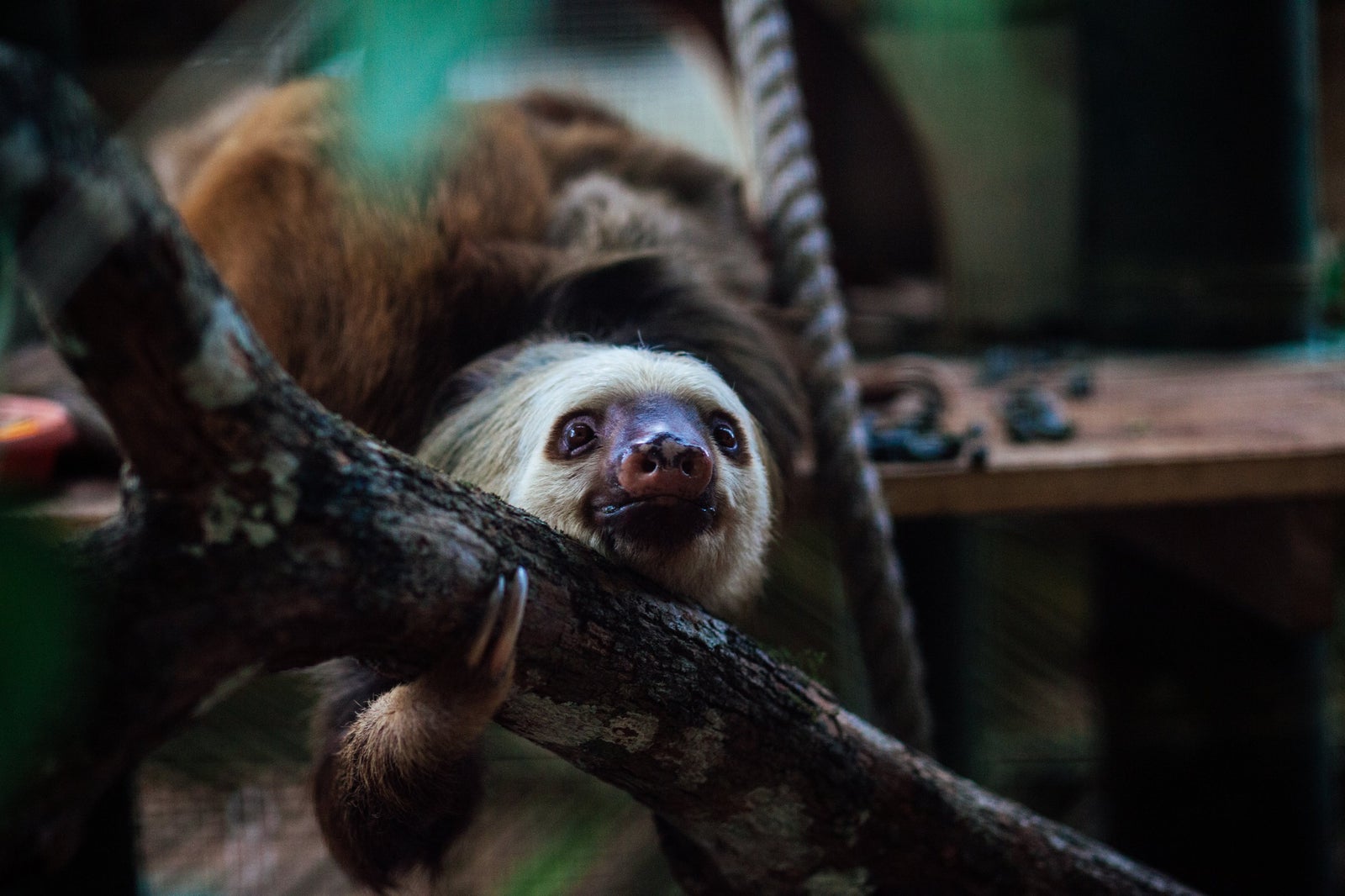 Day 3
Great Green Macaw Sanctuary
Learn about the Great Green Macaw and how we are reintroducing them in the Caribbean coast and what you can do to help. Lunch included.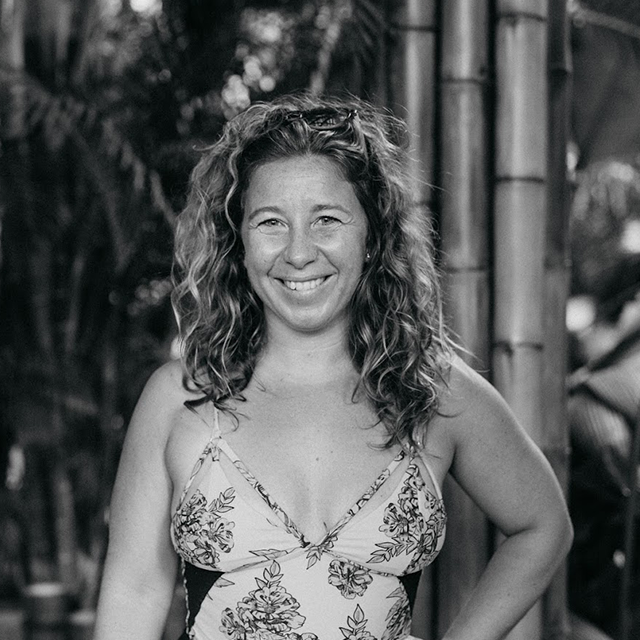 HI There, I am Amy. I am the founder of Oshiis Surf. Oshiis is more than just a surf, travel and adventure  company, we are family. Oshii is even my daughters nick name.
I have been living and travelling to Costa Rica for over 20 years! This time has allowed me to build relationships and too curate the ultimate adventure dream team and to execute the most unique cultural experiences and activities.
You will be staying at my home in the jungle located in the charming neighbourhood of Cocles. I hope you enjoy it as much as I do!!
I will be coordinating all aspect of your trip. If you have any questions or requests send them my way. I am here to help in every way I can!! Your guide will be Dexter Lewis. My lovely team mates are all natives to Puerto Viejo and extremely knowledge about the area.
3 nights at Casa Oshiis (up to 4 people)
Personal guide & Entrance fees
The Talamanca region of Costa Rica is widely known for its lush rainforest, white sand beaches, its crystal waters, reggae music, and coconut rice and beans. It is also known for its wildlife.
What many aren't aware of is that 88% of the Caribbean coast is protected under some category of environmental protection and the wildlife is included in that.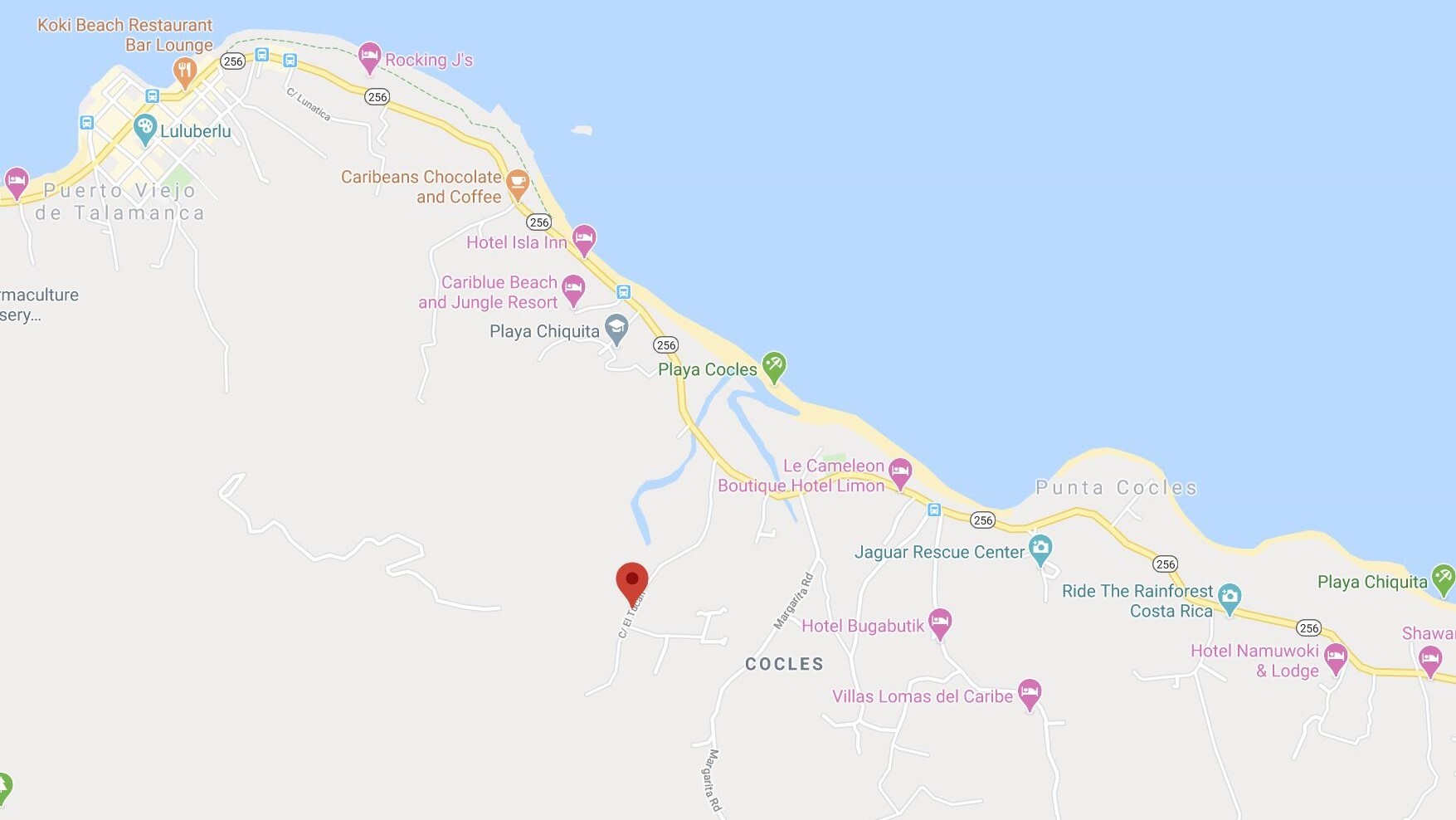 Since 2008, The Jaguar Rescue Center has rescued an average of 500 – 700 animals per year and successfully released over 40% of them back into the wild at La Cieba. (contact us if interested in learning more about La Cieba).
In 2010, Ara Manzanillo initiated a Great Green macaw reintroduction project in the South Caribbean coast of Costa Rica. This project represents the first time, that this species will be reintroduced into the wild. 
"Costa Rica holds nearly 5% of the world's biodiversity of flora and fauna, making it one of the best wildlife watching destinations on the planet."
Cancellation policy
Any experience can be cancelled and fully refunded within 24 hours of purchase.
Check out our other adventures