Costa Rica Re-Opening its borders
What it may look like in Costa Rica
Post Covid Travel in 2020
All of our lives have been disrupted since Covid 19 presence around the globe. Tourism is 10% of the world GDP. Many of us travel for work or work to travel. Either way our lives have been on a stand still and we are itching to get back to "normal" and are curious as to what travel is going to look like for us in the future.
Firstly, be adaptable. Regulations will change frequently. As the world continues to adjust and learn how to live amongst covid. We are getting new information daily that can change the travel industry.
10 Min Rapid Covid Testing. Emirates Airlines has introduced a 10-minute COVID-19 test for passengers This is a huge step toward making air travel available to the public again ,without a vaccine!
Costa Rica's border is now open to the following countries (last updated August 14, 2020)
Austria
Australia
Belgium
Bulgaria
Canada
China
Croatia
Cyprus
Czech Republic
Denmark
Estonia
Finland
France
Germany
Greece
Hungary
Iceland
Ireland
Italy
Japan
Latvia
Liechtenstein
Lithuania
Luxembourg
Malta
Monaco
Spain
Netherlands
New Zealand
Norway
Poland
Portugal
Romania
San Marino
Singapore
Slovakia
Slovenia
South Korea
Sweden
Switzerland
Thailand
United Kingdom of Great Britain and Northern Ireland
Uruguay
Vatican State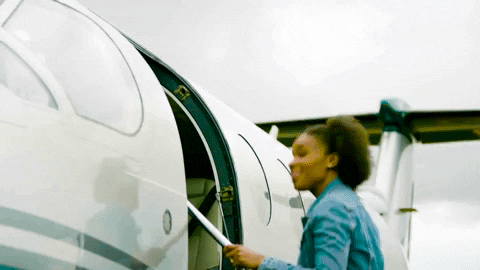 Travel Bubbles Between Countries
As borders begin to reopen, certain places will begin by welcoming tourists only from countries with low Covid-19 infection levels. Europe is looking to connected with a network of safe countries overseas. Countries and Continents like New Zealand, Singapore, Thailand, Australia, Japan and Africa might get the go ahead first.
Enhanced Cleaning Procedures
Hong Kong International Airport had already implemented a full-body disinfection channel. similar size to a telephone booth, users can complete disinfection and sanitizing procedures in 40 seconds.
UV light sanitation robots and air sterilizer have also been used to ensure thorough disinfection of public areas and passenger facilities at the airport.
Thermal Cameras
These cameras are designed to scan travellers body temperatures. If there are signs of fever, people will be taken to a quarantined facility.
Checkin Online/ Face Recognition
With the demand of a touches society, face recognition is the future. Anything that previously used a finger print or a punch code will now be scanned
Bag Sanitation
All luggage will be prayed and sanitized before transferred to the airplane and the baggage carousel.
Masks
There will be mandatory use of face coverings for passengers and staff
Plexiglass Seating
Some airlines have propsed keeping the middle seat empty to promote social distancing. Alternatively, an Italian company, Avio Interiors, have released two new seat concepts that are designed to reduce the spread of germs in these notoriously tight spaces.
A question that is as old as time… Is it better to use a travel agency or to travel...
read more
A question that is as old as time… Is it better to use a travel agency or to travel...
read more
Looking for a place to stay while traveling to Costa Rica? @casaoshiis is not your typical...
read more
A letter from Amy - Founder of Oshiis Surf Find things to feed your adventurous spirit and stay...
read more
Learn about the Kid friendly things to do in Puerto Viejo Costa Rica Travelling as a family at...
read more